Program: Biodiversity Data and Information Management
Project report: Report of the Digital EIA Working Group
Leveraging digital information to streamline environmental assessment and approvals
The Western Australian Biodiversity Science Institute (WABSI) and the Western Australian Marine Science Institution (WAMSI) have been working together to enhance access, aggregation, interpretation and management of biodiversity information collected in Western Australia.
In January 2019 the Western Australian Environmental Protection Authority formed a Working Group to investigate ways in which digital technologies could be used to streamline the capture, supply and interpretation of data in the environmental impact assessment (EIA) process.
WABSI and WAMSI were members of the Secretariat and in conjunction with the Working Group, produced a report to lead further discussion and efforts to digitally transform the EIA process.
Specific aspects that the Working Group considered included:
Short-term streamlining of EIA of development proposals;
Longer-term development of a cumulative impact and decision-making framework to support complex environmental assessments, including strategic assessments;
Bioregional conservation planning and management by government and community groups; and
Improved decision-making by governments, companies and communities to secure ecologically sustainable development and management.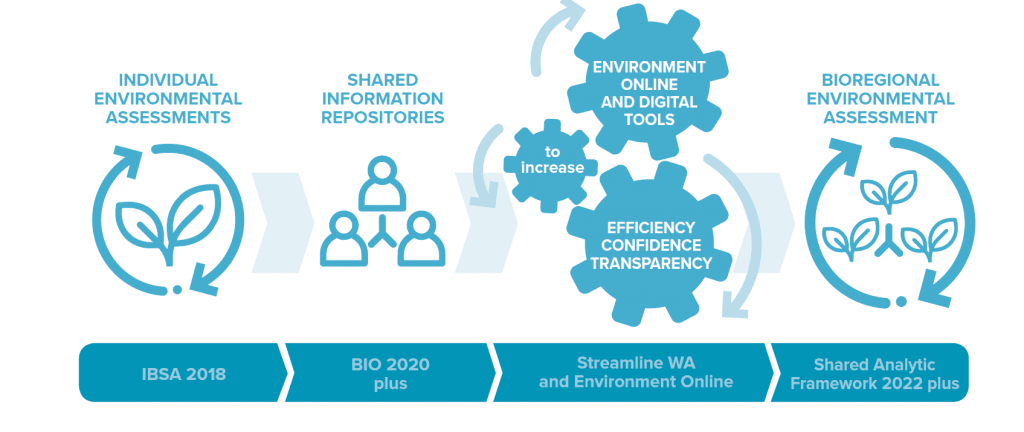 Click on the link at the top of this page to access the report.