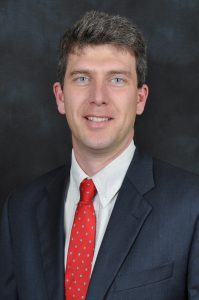 Chief Executive Officer: Professor Owen T Nevin 
Owen is an experienced conservation biologist and research leader.  As a population and behavioural ecologist with more than 20 years' experience in the conservation and management of large carnivores globally, Owen has extensive experience in senior leadership in higher education and research.
Previous positions include Head of the National School of Forestry (UK), Dean of Graduate Research, and, most recently, Associate Vice-Chancellor at CQUniversity Australia.  Owen is the Independent Chair of the Port Curtis Integrated Monitoring Program and Associate Editor of Ursus. He holds an Adjunct Professorship at CQUniversity.
Owen held the prestigious position of Stokes-Leopold Memorial Scholar at Utah State University from 2002 to 2003.  In 2003 he was elected to the Society for Conservation Biology's European Board where he served for six years and later served on the Global Board of Governors from 2010 to 2013.  In 2008 he was elected as a Fellow of the Zoological Society of London and 2017 was appointed as Anniversary Visiting Professor of Conservation Biology at the University of Cumbria.
Much of Owen's research work has been focused around advancing the conservation of threatened species and their habitats through developing better management and understanding of behaviour and ecosystem function, and human impacts including ecotourism and resource exploitation. In conducting this work, he has applied a combination of behavioural, spatial and economic tools to gain novel insights into population processes.  Techniques applied in these studies range from satellite telemetry and spatial modelling, through to remote camera trapping, genetic sampling, and direct ethological observation.
Owen holds a BSc (Hons) in Biology and Ecology from the University of East Anglia (UK) and a PhD in Wildlife Ecology from Utah State University (USA).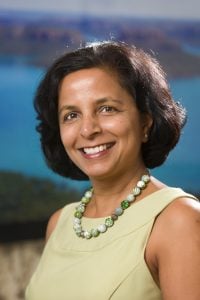 Strategic Engagement Director : Preeti Castle
As a stakeholder engagement and strategic communications specialist, Preeti has more than 25 years' experience in developing successful partnerships across government, community, industry, research and science, and has worked with organisations to enhance the impact of new, scientific and technical knowledge.
Preeti has held senior roles in financial services and environmental non-profit organisations and founded her own strategic advisory consulting firm, specialising in communicating scientific and technical information to diverse audiences. Preeti worked with international clients across financial services, mining, logistics, information and communication technology and the environment, assisting organisations to develop successful brand positioning strategies to engage target audiences and to generate new revenue streams, whilst sustaining social licence.
Preeti holds a B.A. in Communications, an M.B.A. from The University of Western Australia and is a Graduate of the Australian Institute of Company Directors.
Preeti has served as the Deputy Chair and Non-Executive Director on the Munda Biddi Trail Foundation Board, is currently a General Board Member at the Society for Ecological Restoration Australasia and a professional member of Australian Science Communicators.

Program Director, Biodiversity Data and Information Management: Chris Gentle
Chris has over twenty years' experience consulting at a strategic level within the information management industry for natural resources and government sectors. He has specialised knowledge in developing and implementing location-intelligence strategies and leading ICT strategy and implementation planning for resource infrastructure capital projects. Chris has a focus on customer outcomes with his multi-disciplinary expertise gained through years of working in the data management and systems as well as the engineering services industry.
Chris holds a Bachelor of Science from The University of Western Australia, a Graduate Diploma in Technology Management and an M.B.A. from La Trobe University.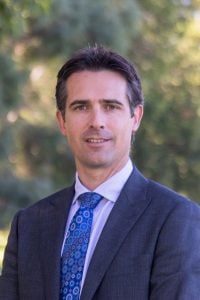 Program Director, Ecosystem Processes and Threat Mitigation: Dr Bruce Webber
Bruce has over 15 years' experience as a research scientist focusing on the impacts of global environmental change on plant-ecosystem interactions.  Since 2009 he has been working with CSIRO in Western Australia to improve on ground outcomes for terrestrial biodiversity.  In collaboration with a range of land managers from the south west to the Kimberley, Bruce has led projects that translate novel research findings into improved management solutions to address the biggest challenges at the nexus of landscape change, species invasions and native species resilience.
Bruce has published over 50 peer reviewed articles with a focus on the role of plant-ecosystem interactions in shaping community composition.  He has led CSIRO's biosecurity presence in Western Australia since 2014.  Previously Bruce spent four years working with the CNRS, the University of York and the University of East Anglia in France and the UK.
Bruce has a BSc (Hons I) in plant ecophysiology and PhD in plant-animal interactions from the University of Melbourne.  He holds a Senior Research Scientist role at CSIRO as well as an Adjunct Associate Professor appointment at the University of Western Australia.
Program Director, Conservation and Restoration: Dr Renee Young
With specialised knowledge in ecological restoration, Renee is an environmental scientist with over 15 years' experience across academia and the mining industry.
Most recently, Renee managed the ARC Centre for Mine Site Restoration and previously led a botanical team at an environmental consultancy.
Renee's on-ground knowledge, experience in restoration and understanding of the limitations and challenges currently faced by the industry, assists her to facilitate and coordinate the multi-disciplinary programs of work required to overcome some of the biggest barriers to ecological restoration.
Renee has a BSc in Botany and Zoology and a PhD in ex situ conservation which she completed with Kings Park.
Executive Assistant: Eilin Mangan
Eilin has extensive experience providing high level executive and administrative support to senior executives. Her strong administrative background covers education, information technology and banking.
Eilin's previous roles include that of Executive Assistant at the Energy and Minerals Institute's International Mining for Development Centre, as well as positions in the Vice-Chancellery, Public Affairs and the School of Business at University of Notre Dame, Fremantle and Vice-Chancellery at The University of Western Australia. She has lived and studied in Aix-en-Provence in France and travelled extensively in Europe and Africa.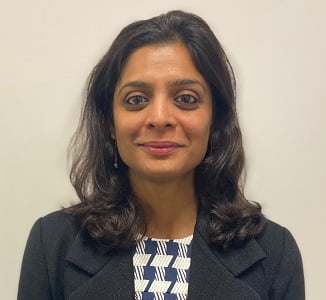 Research Fellow: Dr Vandana Subroy
Vandana has over six years' experience as an environmental economist including engagement as an economic consultant. Her work has mainly focused on using economic valuation and cost-benefit analysis to improve guidance on the prioritisation of conservation projects.
Vandana's expertise is in non-market valuation surveys, cost-benefit analysis, and in survey design and analysis. Her projects have included prioritising introduced invasive predator management strategies, valuation of environmental volunteering activities, and assessing community values for coastal hazard mitigation, among others.

Vandana has a PhD in Environmental and Natural Resource Economics from The University of Western Australia. Previously, she has worked in collaboration with the Western Australian Department of Biodiversity, Conservation and Attractions to develop a cost-benefit model to prioritise the translocation of threatened plants species in the state.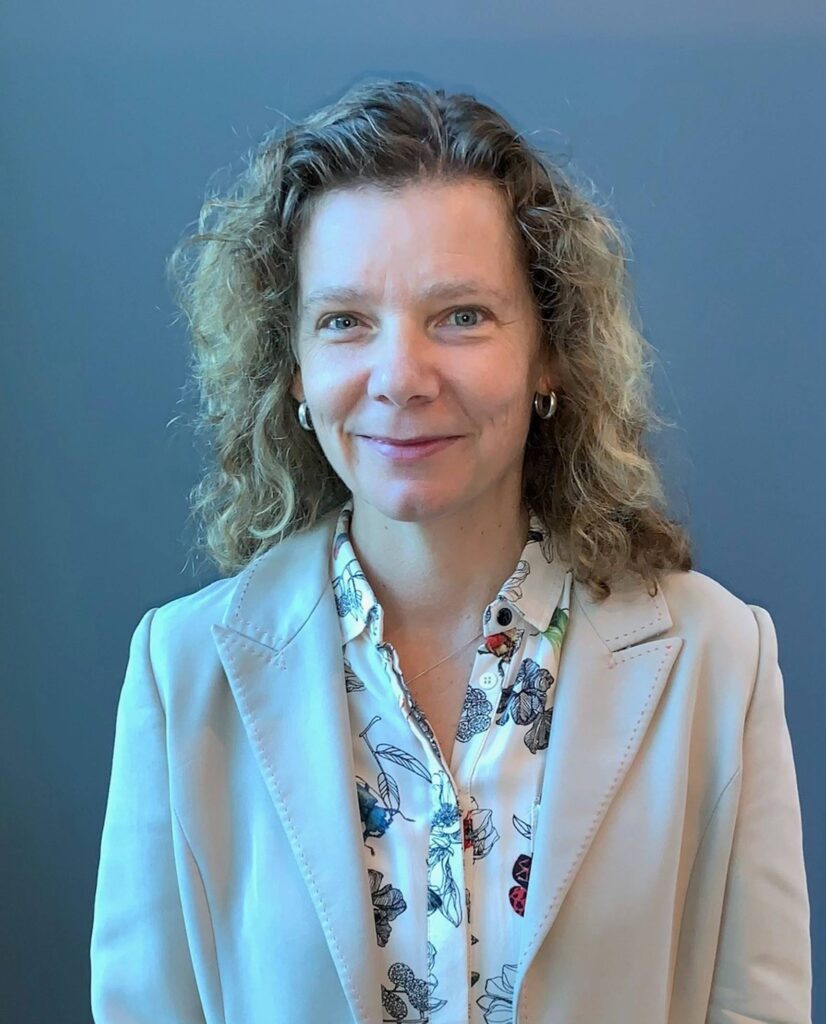 Project Officer: Sonja Mennen
Sonja is an environmental scientist and communicator with 23 years of substantial work experience in both private industry and public service, in Australia and overseas. Her background covers project management, environmental science, water resource management, policy and program development and science communications, and she previously held roles at the Department of Water and Environmental Regulation, BHP, CSIRO and Chevron.
Sonja has a Master of Environmental Science degree (Environmental management and GIS) from the University of Western Australia, and a Bachelor of Communications degree from Fontys University in the Netherlands.