Boost biodiversity with your idea – nature will be the biggest winner!
"The Quarry Life Award is a wonderful way to enable researchers, students and community groups to share their scientific knowledge so we can all learn more about native species and habitat, as well as how to manage biodiversity around mining and quarry sites."
Peter Zurzolo, Chief Executive Officer, The Western Australian Biodiversity Science Institute
What is the Quarry Life Award?
The Quarry Life Award is organised by the Heidelberg Cement group and is an international research competition for the promotion and education of biodiversity in quarries.
The national award is hosted by Hanson at its participating Gaskell Sand Quarry in Western Australia.
Hanson invites researchers, students and citizens to submit a biodiversity project in its participating quarry.
Award categories
1st prize for each category wins €5,000
2nd prize for each category wins €2,500
Grand international prize €30,000
Research stream categories:
Biodiversity management
Habitat and species research
Beyond quarry borders
Community stream categories:
Biodiversity & education
Connecting quarries and local communities
Student class project (for primary and secondary students)
Submissions
Project registration by 20 November 2017
Projects can be done in teams or as an individual
Submit your project at http://www.quarrylifeaward.com/user/register
Research
Research period January – September 2018
Final project report deadline 20 September 2018
National awards ceremony
November 2018
More information
Contact Ken.brown@hanson.com.au
More details on how to participate
Find out more about The Quarry Life Award 
About the participating quarry in Western Australia
The Gaskell Sand Quarry is located within the South West Australian floristic region, one of the global biodiversity hotspots. The site is on the Swan Coastal Plain and approximately 1000 plant species occur in the area. The dominant vegetation of the site is Banksia Woodland with Banksia attenuata and Banksia menziesii co-dominant canopy species over a highly diverse shrub and herb layer.
View other participating quarries
Biodiversity in quarries
Habitats and species: Wetlands, woodlands and more…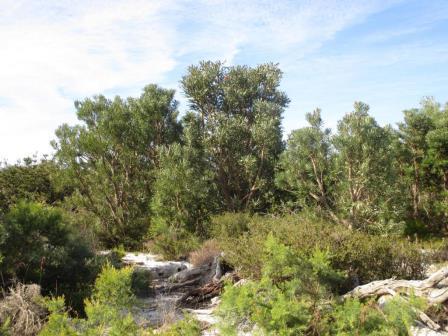 About Hanson HeidelbergCement
Hanson is one of Australia's leading suppliers of heavy building materials to the construction industry. It is part of the HeidelbergCement group, which employs 57,000 people across five continents. A major priority of Hanson is to restore the post-sand extracted sites with a plant community closely resembling the pre-sand extracted Banksia woodland plant community. As part of the restoration process, Hanson collects their own seed from the surrounding local plant communities before being cleared and the seed is then either propagated into seedlings and/or used for broadcast/direct seeding back onto the rehabilitated areas.
More about Hanson
View past Quarry Life Award projects and winners
http://www.quarrylifeaward.com/archive