Download the report – Biodiversity Knowledge Priorities: Emerging themes from stakeholder consultation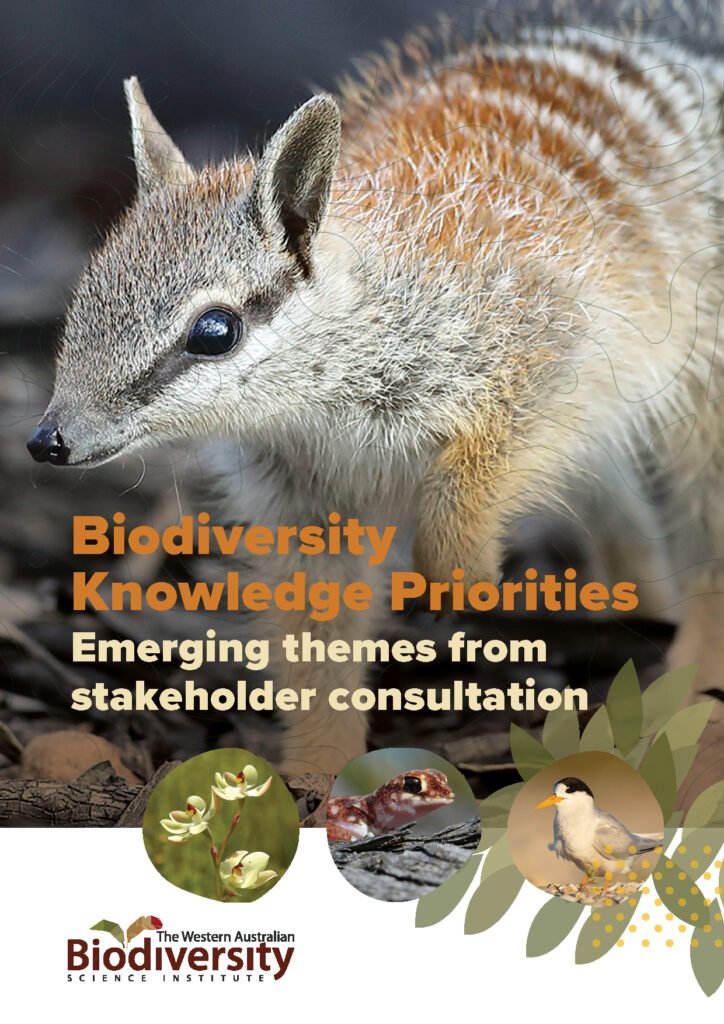 View the launch video by Hon. Roger Cook, Minister for Science
Hon. Roger Cook, Minister for Science today launched a new report by The Western Australian Biodiversity Science Institute (WABSI) Biodiversity Knowledge Priorities, which identifies the top priorities for biodiversity science knowledge that need to be addressed over the next decade.
The report reveals the need for a deeper understanding of biodiversity impacts from climate change, changing land use and the development of alternative energy infrastructure in the transition to net zero. A more consistent measure to value and account for nature and biodiversity is also identified as a priority for high-impact research.
These issues cross sectors and jurisdictions and consequently, are highly complex. Greater collaboration and more investment in biodiversity science research is now required to lift collective scientific knowledge and better identify, tackle and mitigate nature loss.
The knowledge priorities were identified following WABSI's consultation with a range of end users like government agencies, regulators, industry and community, all of whom rely on high quality, scientific information to make informed decisions about planning and development.
The Australian Government recently announced the introduction of biodiversity certificates and nature credits to boost restoration and conservation efforts. Changes in the way organisations report on nature-related risks are driving organisations to elevate their environmental, social and governance reporting commitments. These changes further reinforce the need for greater scientific knowledge in the priority areas identified in the report. Greater knowledge will enable Western Australia to achieve better environmental outcomes and ensure a sustainable future.
WABSI is a dedicated collaboration mechanism, funded by the State Government. It coordinates the efforts and knowledge of multiple scientists, industry and policy makers. It will bring stakeholders together to develop targeted research and enable the priority knowledge gaps to be addressed.
Quote attributed to Hon. Reece Whitby MLA, Minister for Environment; Climate Action
"This report highlights the need for a greater understanding on Western Australia's unique biodiversity in the face of many threats such as climate change, introduced species and habitat loss."
Quote attributed to Professor Owen T. Nevin, WABSI Chief Executive Officer
"We consulted with more than 50 organisations to identify their emerging biodiversity issues over the next decade. The findings reveal large, complex problems that require long term investment and a commitment from everyone around the table – government, regulators, industry, community and scientists. We have already begun efforts to lead a collaboration of stakeholders to develop targeted programs and enable priority research."