The bee industry in Western Australia relies on the presence of native flora in the Southwest Australian floristic region and access to flowering plants for pollination to produce honey and related bee products.
However, vegetation here is under pressure from urban and agricultural expansion, forest disease such as Phytophthora, rising temperatures and a continued decline in rainfall.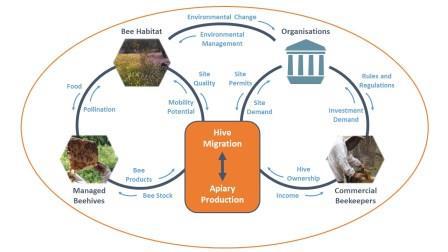 PhD candidate Vidushi Patel (UWA) will research how these pressures are affecting the bee industry to deliver scientific insights about how the industry can achieve long term socio-ecological sustainability.
Dr Guy Boggs (Program Director, WABSI) is a member of the PhD Steering Committee for Vidushi's research and helped host discussions recently to help kick start this important research from the new Cooperative Research Centre (CRC) led by The University of Western Australia.